Humboldt High School

In Memory
Arvin Sorensen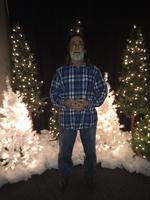 Arvin J. Sorensen, 66, of Fort Dodge passed away Monday, June 15, 2020 at the Paula J. Baber Hospice Home. Father, grandfather, brother, and friend to all. Memorial services were Saturday, June 20, 2020 at New Covenant Christian Church with Rev. Josh Carmody officiating. Burial followed in Memorial Park Cemetery.

Arvin is survived by his daughters, Josie Songer of Winterset and Hannah Thompson of Red Oak; step-daughter, Latoya Petree of Canton, MI and step-son, Reino Bodady of Fort Dodge; 10 grandchildren; father, Alise Sorensen of Humboldt; and siblings, Bart Sorensen of Dakota City and Debbie Kiley of Marion, MT.
He was preceded in death by his wife, Kelly Sorensen; mother, Edith (Becker) Sorensen and sister, Linda Seward.

Arvin Jay Sorensen was born February 2, 1954 on the United States Air Force base in Deois, France. He was raised and educated in Humboldt; graduating from Humboldt High School in 1973. In the summer of 1999, he was united in marriage to Kelly Bodady and the couple made their home in Fort Dodge. Arvin was an active member of New Covenant Christian Church. Memorials may be left to family discretion.
https://www.laufersweilerfuneralhome.com/obituary/461089/Arvin-Sorensen/