Humboldt High School

In Memory
Ronny Vinsand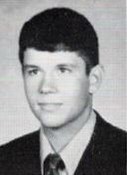 HUMBOLDT - Ronny G. Vinsand, 56, of Humboldt, passed away November 12, 2011 at the Humboldt County Memorial Hospital. Funeral services will be 1:30 p.m. Tuesday at the Faith United Methodist Church in Humboldt with the Rev. Walden Paige and Rev. Josh Swaim officiating. Interment will be in Indian Mound Cemetery, Humboldt. Visitation with the family will be from 4 to 7 p.m. Monday at the Mason-Lindhart Funeral Home in Humboldt.
Ronny is survived by his wife, Rhonda; his children, Amy (Chris) Schommer of Minnesota City, MN; Jason (Michelle) Vinsand of Alachua, FL; Andrea (Rob) Hinton of Humboldt; and Jenna Vinsand of Humboldt; grandchildren, Amaya, Preston and Aubrie Vinsand, Luke Schommer, and Eli Hinton; sisters, Shirley Vinsand of Humboldt, and Becky (Terry) Hansen of Royal; brothers, Randy (LeAnn) Vinsand of Humboldt, and Gary (Tammy) Vinsand of Gilmore City. He is also survived by his mother-in-law, Audrey Boekelman and his sister-in-law, Laura (Doug) Phelps all of Titonka. He was preceded in death by his parents; first wife, Lori; Father-in-law, Robert Boekelman; and his sister-in-law, Nola Cooper.
Ronny Gerhard Vinsand, the son of Eugene and Gene (Heim) Vinsand, was born February 7, 1955 in Lutheran Hospital in Fort Dodge, Iowa. He was raised and educated in Humboldt, graduating from Humboldt High School in 1973. Following his education, Ronny began farming with his twin brother, Randy and in 1976, he married Lori Curran. They made their home at Humboldt until her death in 1980. On September 4, 1982, he was united in marriage to Rhonda Boekelman and the couple made their home near Gilmore City. In 2002, they moved to their farm south of Humboldt.
Ronny was a member of the Faith United Methodist Church. He was also a member of the Humboldt County Pork Producers and was active in FFA showing cattle. He enjoyed fishing and camping and rarely missed attending the Iowa State Fair. He was a Green Bay Packers Fan and enjoyed NASCAR especially watching Mark Martin. Above all, Ronny loved the time he spent with his family.